May 7, 2017
https://www.facebook.com/story.php?story_fbid=1158585980918176&id=118285934948191
May 5, 2017
http://peterowen.betteragents.com/listing/mlsid/668/propertyid/2934611/source/crm/
March 24, 2017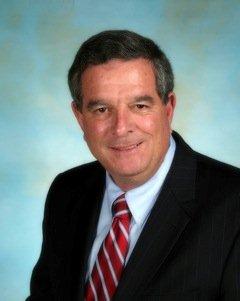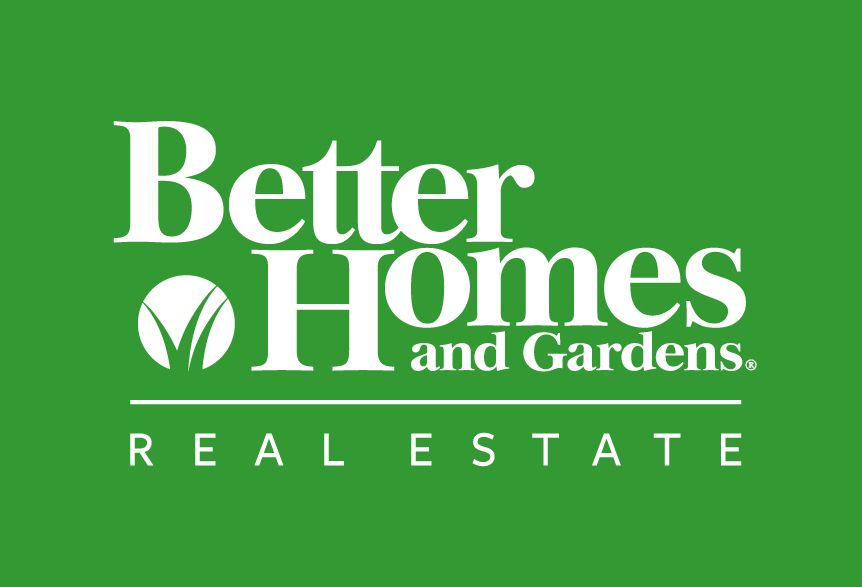 Peter Owen
Licensed Real Estate Salesperson
Better Homes & Gardens Atlantic Shores
55 Hilton Ave, Garden City, NY 11530.
(516) 317-.2860 Email:Peter.Owen@BHGliving.com. Website:https://www.BHGREhomes.com/agent/peter.owen@bhgrealestate.com
Garden City, Malverne, Garden City South, New Hyde Park, Floral Park, Franklin Square, Lynbrook, Stewart Manor, West Hempstead, East Meadow, Rockville Centre, East Rockaway, Manhasset Hills, Roslyn Heights, and all of Nassau County
April, 2017
Hi Everyone, Listings have picked up a bit but still well short of Normal. High end houses ie over $1.5 million continue to be very slow and homes are not getting many offers. Below $1.5 million, good homes - fairly priced are getting Accepted Offers within 1 week, some times within 24 hours. The buyers are still waiting out there, know value, and are jumping as soon as a house comes on the market. We are now smack in the middle of the Spring Rush and hopefully more houses will enter the market in the next 2 weeks. If not, a lot of buyers may be looking for house rentals just so they can move into their new village and get their kids enrolled in the new school system prior to September. It is really gut wrenching right now for Buyers as the prices keep rising as they watch. Good luck. Eventually, this cold weather will subside and allow us to enjoy Spring.
Peter Owen
Note:I make a constant effort to improve the level of service I provide to you because, in my business, the most profound assets I possess are your respect and trust. Please feel free to call me if you need anything at all; I am always here to help.
Oh, by the way…if you know of someone who would appreciate the kind of service I provide to my clients, please call me with their name and business number. I'll be happy to follow up and take great care of them.

Articles
1) Building Code, Permit Issues That Derail Deals http://realtormag.realtor.org/home-and-design/feature/article/2017/03/building-code-permit-issues-derail-deals
2)These Doors Can Modernize Your Listing's Look http://realtormag.realtor.org/home-and-design/feature/article/2017/01/these-doors-can-modernize-your-listing-s-look
3)How Screened Porches Bring the Outdoors In http://realtormag.realtor.org/home-and-design/architecture-coach/article/2016/06/how-screened-porches-bring-outdoors-in
Local Stats:
Garden City
Malverne  
 New Hyde Park
Floral  Park
  East Meadow
Stewart Manor
Rockville Centre
Great Neck
Manhasset Hills
Carle Place
If you would like a free Personal Comparative Market Report for your home ie what range would your home be priced at currently, please just email me – no obligation, no pressure, no hassle – HONESTLY!
Peter Owen. Licensed Real Estate Salesperson. Better Homes and Gardens Real Estate Atlantic Shores.  55 Hilton Avenue, Suite 100. Garden City, NY 11530. Office: (516)444-3939. Cell: (516)317-2860. Fax: (516)444-3940. Email: peter.owen@bhgliving.com. Website: http://www.nassaucountynyhomes.com/
Best, top, most trusted and dedicated agent covering  Garden City, Malverne, Garden City South, New Hyde Park, Floral Park, Franklin Square, Lynbrook, Stewart Manor, West Hempstead, East Meadow, Rockville Centre, East Rockaway, Manhasset Hills, Roslyn Heights, All of Nassau County  displaying a high degree of integrity,
February 12, 2017
Peter Owen
Licensed Real Estate Salesperson
Better Homes & Gardens Atlantic Shores.
55 Hilton Ave, Garden City, NY 11530.
(516) 317-.2860
January 20, 2017
Peter Owen Realtor
http://https://www.facebook.com/nassaucountynyhomes/posts/1057794124330696
October 5, 2016
Better Homes and Gardens Video
September 30, 2015
October, 2015
Hi Everyone The Fall real estate season finally started two weeks ago with a number of new houses coming on the market. If you are planning on selling, remember the outside curb appeal should reflect the season. That does not mean decorate right now for Halloween. It does mean take in all the summer type items, have appropriate flowers in the garden, and maybe put some pumpkins on the stoop. This is a great season to sell, but sellers have to remember that you are not going to get a high premium over fair market value. You can still get a good price, but price the house correctly instead of trying to get an extra 10% – because it will not work this time of year. Let me know if you need assistance with any real estate question, concern or transaction.
Peter Owen
Build or Buy?
May 4, 2015

Long Island Real Estate Nassau County, NY Homes Floral Park, Garden City, Manhasset Peter Owen Licensed Real Estate Salesperson   The Donnelly Group                                                                                           730 Franklin Ave, Garden City, NY 11530 (516)317-2860 Email:  petero@TheDonnellyGroup.com                                                                                                                                                                                                      May, 2015
Hi Everyone We are now coming into May and the housing inventory is still not great. The Sellers continue to be in control and multiple bids are the norm on any new good house coming on the market. Asking Prices are up, but as I have stated repeatedly, the Selling Prices are up as much. The buyers are very well educated and know value when they see it. Realistic sellers will sell their house in days. Greedy sellers will sit in their homes wondering why no new buyers are walking in. From the Buyer viewpoint, you cannot fight the situation. If you find the right house, you can expect to be up against 3-5 other bids. You have to decide if you truely want the house. Worse yet, we are about to come into Panic Time when buyers with kids need to buy a house in order to get their kids into the new school system in September. It is not fun to go thru this and many buyers who are waiting for the perfect house end up settling for the wrong house.
If you are diligent and realistic, you will find the right house for you. Enjoy the coming warm weather. Peter Owen
Primer: Don't Be in the Dark
April 8, 2015

Long Island Real Estate Nassau County, NY Homes
Floral Park, Garden City, Manhasset
Peter Owen Licensed Real Estate Salesperson
The Donnelly Group
730 Franklin Ave, Garden City, NY 11530
(516)317-2860
Email: petero@TheDonnellyGroup.com
April, 2015
Hi Everyone The Spring season is well under way. The situation I have been talking about since September stays in tact, mainly, there are a lot more Buyers than Sellers out there. It is a Seller's Market and the Asking Prices have risen from last year to test how far buyers are willing to go for a good house. Interesting that the actual selling prices are up, but not as much as one might thing given the rise in Asking Prices. This is an absolutely fabulous time to bring your house onto the market if you considering moving. Waiting for further increases in prices is not the way to go, as you will lost all the Spring buyers who want to ensure they are in their new house by the start of the Fall school term. Enjoy the warming weather (eventually). Peter Owen
Front Entry Tips and Trends for Every Home
Despite the increased prominence of back doors, mudrooms, and other alternative entryways, most visitors still enter a home through its front door. Here's how you can help buyers and sellers set the stage for a gracious point of arrival.
With pressure to justify every square foot of real estate and conserve energy, the larger-than-life front hall is undergoing a metamorphosis. It's not disappearing, though—rather, it's doing its job of welcoming in a more compact, efficient way.
Design experts may use different terms to describe the space beyond a front door—vestibule, hallway, entryway, foyer. The terms are quite interchangeable with slight variations. A vestibule is generally a small, separate air-lock that stops cold and hot air from entering the rest of the house. A hallway provides entry but also links spaces and rooms—at the f
ront or anywhere in the home, says design guru Marianne Cusato, author of The Just Right Home (Workman Publishing). Of course there are dozens of other words you can use to describe this space. And whether you pronounce the foyer as foy-yay with a French spin or foy-er (rhymes with lawyer) really depends on how grand you or your home owners want the space to sound.
Whatever you call it, it's important to understand the potential impact the entrance to a home can have on a visitor's first impressions, says Stephanie Mallios, e-PRO, salesperson with Towne Realty in Short Hill, N.J. "If there are too many shoes and coats strewn about and no place to put keys or gloves, many buyers will have a tough time imagining how they'll live there," she says.
Study these eight design details to help your clients create a welcoming space that does its job well, both aesthetically and functionally—no matter what it's called.
Size, scale, sequence. Due to energy-efficiency concerns,an entry with a soaring ceiling and sweeping staircase is far less popular than it once was. Still, a modest entryway as small as 4 feet to 5 feet wide can convey a proper sense of arrival, says Cusato. More important than size is the scale (the space should be in proportion with the rest of the house) and the sequence (the rest of the home should flow out in a logical way), says architect Duo Dickinson, author of Staying Put (Taunton Press). Upon entering, people should be able to see other spaces and rooms and know where to go next, says architect Julie Hacker of Cohen-Hacker Architects in Evanston, Ill. In the best layouts, there may even be a view straight through to a backyard.

Height. The number of levels or floors in the structure often determines this factor, though even two- and three-story homes are moving away from entries with soaring ceilings. The location of a stairway will hinge in part on square footage and what role an architect or builder wants the stairs to play. In smaller homes, it's often part of the foyer but off to the side, and goes straight up—being purely functional. In larger homes, the staircase might occupy its own separate hall and curve gracefully to a landing, past a window or window bank, and up to the next level. To carpet or not is a personal preference, though bare treads can be noisy; a good compromise is a runner covering painted or hardwood treads.

Millwork. To fashion a gracious entry, most design pros recommend a door that is at least three feet wide and 72 inches tall. The trend of pricey double doors is disappearing, according to Chicago-area builder Orren Pickell. Whether a door includes a glazed transom or sidelights should depend on how home owners feel about privacy and bringing natural light into the interior. The size of the glazing should be proportional to the door's width and height. For baseboard and crown molding, simplification is the overriding trend, which keeps fussiness and costs down, except for the most traditional houses, says Cusato. Wainscoting is another way to add visual detail. Columns are helpful to screen off adjoining rooms without completely walling them off. Hacker uses two columns with space for books cut out on the back side of each on the living room side to separate areas in her home.

Lighting. Good lighting is essential for safety, but it also sets a welcoming mood. A chandelier or large pendant is the obvious choice, while ceiling cans or sconces also work well. Whatever fixture home owners prefer, advise them to install dimmers. Not only will this allow them to save energy, but options for differing lighting intensity and color can also help set a dramatic mood for a party, a bright feel for an open house, and a low-light one for romance.
Flooring. A visually rich, substantial looking floor will reward visitors, says Dickinson. But due to the wear and tear common for front entryways, it should also be practical. Slate, stone, and porcelain meet that criteria, though they can be cold on bare feet in winter. Avoid soft woods that may dent and scratch; don't use carpeting since it will become too dirty with traffic; and avoid vinyl unless it's one of the more expensive, newer-looking versions. Home owners may wish to set off the area in a different material than adjacent rooms and hallways. But choosing one common material for several rooms produces a feeling of continuous flow and makes smaller rooms appear larger.

Furnishings. Depending on the entry's size, home owners might consider adding a table to place mail, gloves, hats, and keys. Also, a mat or rug to wipe off feet and a chair or bench to put on and take off footwear can be helpful for maintaining tidiness. Finally, a mirror to check one's appearance before heading out the door—or joining a group when entering—can be a welcome sight.
Wallpaper vs. paint. This choice is highly personal. If home owners love color, they should go for the paintbrush, with the knowledge that darker palettes can add drama and romance. Of course, not all future buyers will have the same taste, but repainting is an easy home repair in smaller areas. If your clients are into patterns, the same rule applies, though today many wallpapers are quite easy to hang and remove. The key is for surfaces to appear clean and not look dated, which may mean banishing that old-school floral style.
Bells and whistles. A coat closet is a nice extra, as is a powder room, though newer construction may feature such conveniences at the back of a domicile where they'll be used most frequently. An umbrella stand can hold a variety of other items—canes, tennis racquets—neatly, and niches or shelves can display collectibles. A doorknocker outside, even if rarely used, is a classy touch akin to wearing one great piece of statement jewelry. It can really give the front door a Downton Abbey feel.
Garden City
Floral Park
New Hyde Park
Malverne
If you would like a free Comparative Listing Report to see what price you can expect in this market, just call or email me. Absolutely no obligation or pressure. Peter Owen Licensed Real Estate Salesperson The Donnelly Group 730 Franklin Ave, Garden City, NY 11530 (516)317-2860 Email: petero@TheDonnellyGroup.com Website: http://www.nassaucountynyhomes.com/
http://peterowen.thedonnellygroup.com/
Best, top, most trusted and dedicated agent covering Garden City, Stewart Manor, Floral Park, Malverne, Lynbrook, Roslyn Estates, and Roslyn Heights displaying a high degree of integrity, service 24/7, professional attitude and actions.
---
Your privacy and email preferences are very important to us. If you no longer wish to receive e-mails like this you can unsubscribe by clicking here. If you would like to change your email address, please click here. To ensure delivery, add petero@thedonnellygroup.com to your address book. Peter Owen, West Hempstead, NY

March 15, 2015
http://www.nassaucountynyhomes.com/peters-blog/march-mid-month-2015-nassau-county-real-estate-news-peter-owen